erwin EA Agile, a cloud-based SaaS offering, enables business and technical stakeholders to develop and manage a comprehensive and contextual view of their business and technical enterprise architecture (EA) assets.
erwin EA Agile provides a contextual holistic understanding that enables change and impact analysis; allowing users to plan, govern, and manage change based on solid decision making rather than intuition with greater agility, efficiency and cost effectiveness whilst mitigating business transformation risks.

Cloud based SaaS platform

Uses industry standard based frameworks and notations (TOGAF®, ArchiMate®, BPMN®)

Multi-user and collaborative real-time environment

Customisable/Configurable to suit user specific needs
Product feature details
A powerful and easy to use web-based modelling tool that allows users to create catalog of architectural parts and models that form the basis of multiple mechanisms for visualisations; Diagrams, Roadmaps, Views, Kanban Charts, and Reports.
Offers multiple techniques for performing analyses to aid decision making; Heatmaps, Impact Analysis, Pivot Tables, Bar Charts, and Reports
Provides a collaborative real-time environment that supports simultaneous multi-user access all operating in a secure and protected managed database.
A collaborative cloud-based platform offering Enterprise Architecture in the cloud that enables users to model the enterprise, to provide meaningful insights to quickly and easily manage complexity and change.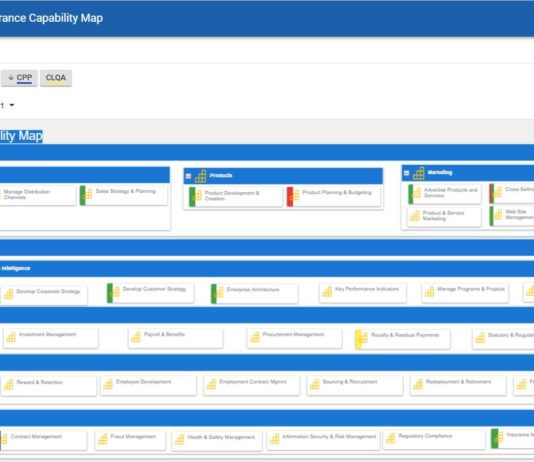 Request a trial now
Get started by filling in the form below to begin your free trial