erwin DM NoSQL
erwin Data Modeler NoSQL gives both business and technical stakeholders a complete and contextual view of their document database assets. Users can discover, visualise, document, design and deploy document database instances efficiently and cost-effectively, mitigating the risks inherent to managing mission-critical data. First and only enterprise-class data modeling solution with native support for Couchbase, Cassandra, Apache Avro and MongoDB.
Download Datasheet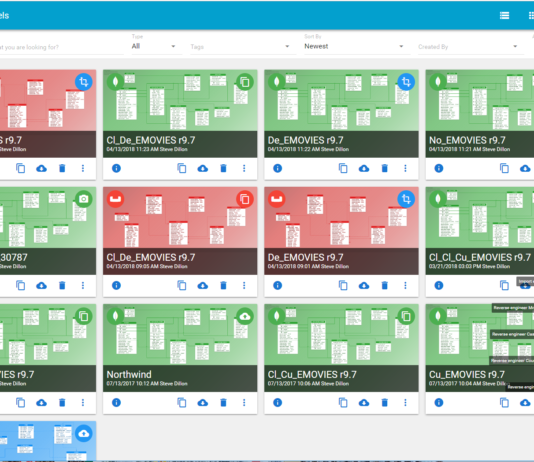 erwin Data Modeler NoSQL
Creates visual data models, enabling organisations to discover, design, document, deploy and manage native document database data structures and mission-critical databases. It is a SaaS-based tool with robust and scalable infrastructure.

Enables import and visualisation of erwin Data Modeler models and provides transformation of entity relation designs to native document database structures through Query-Optimised Modelling ™. It also provides forward-engineering of document database schema generation scripts and reverse-engineering of hosted document databases, together with model cloning.

Offers ease of use and guided task automation, featuring an object properties editor, data model dashboard, the ability to add diagram comments and to generate internal and external notifications.
Find out more