erwin Business Process Modeler
Improve your business processes with a visual roadmap. Tame the complexity of your organization, create alignment and achieve objectives by documenting, improving, harmonizing and/or eliminating business processes.
Every enterprise is unique. Its DNA is formed through a specific combination of people, processes, data, applications and technologies.
To ensure these elements are aligned and optimize core business operations, you need the ability to map out business processes to improve how they're managed. erwin's business processing modeling software lets you visualize your system interactions, business processes and organizational hierarchies. With these insights, you can make better decisions – from tweaking a single process to re-engineering the enterprise for total transformation.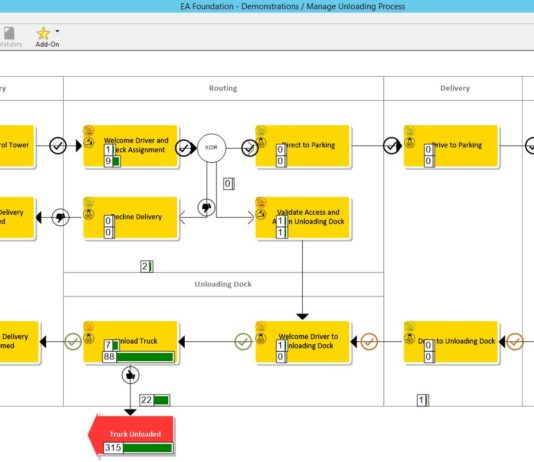 Regulatory Compliance
Document and share regulatory processes, plus streamline controls and audits.
Collaboration
Develop integrated business models for a single source of truth but with different views for different stakeholders based on their needs.
Process Improvement
Analyze existing processes to identify gaps, inefficiencies and redundancies for outcome-driven business changes.
Request a trial now
Get started by filling in the form below to begin your free trial