erwin Enterprise Architecture
erwin Enterprise Architecture (EA) allows you
to develop complex enterprise architecture models. Use to drive business transformation; develop strategy, perform analyses, align business and IT, and develop roadmaps and plans. Enabling the business and technical stakeholders to get a complete and contextual view of their architecture assets and plans whilst balancing change against risks.

Desktop-client or web-based user interaction for working with model content.

Fully customised web experiences for information consumers

Multi user shared central repository for holding all model data

Flexible and configurable platform, tailor industry best practice and frameworks to meet your specific needs

Fully customised web experiences for your information consumers
Product feature details
A fully customisable, powerful and easy to use desk-top and web-based modelling tool that allows users to create architectural models of various perspectives of the enterprise, such as; Capabilities, Organisational Structures, Systems, and Information flows etc.
Offers multiple techniques for performing analyses to aid decision making; Heatmaps, Impact Analysis, custom Views, and Reports
Provides a collaborative real-time environment that supports simultaneous multi-user access all operating in a centrally managed database.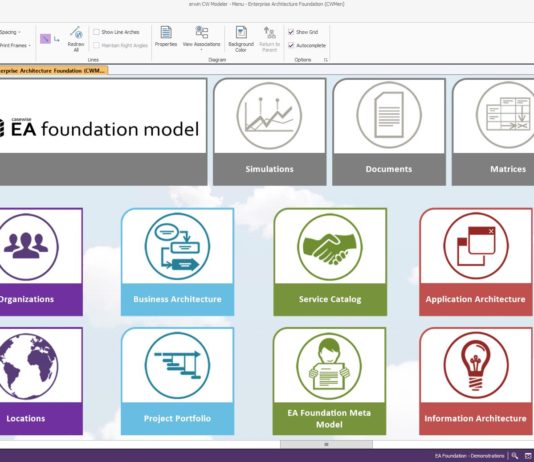 Erwin EA provides insight, visibility and a common understanding of the architecture of the enterprise needed to make objective, confident decisions for business transformation.
Request a trial now
Get started by filling in the form below to begin your free trial