Safyr
Safyr allows metadata extraction from a wide range of ERP, CRM and other cloud-based systems and convert their proprietary data dictionaries, complete with customisation's, into intuitive erwin data models. Meta data extraction helps you understand the data structures and definitions, enabling you to reduce the risk inherent in complex data management processes and better leverage your strategic information assets.
Download Datasheet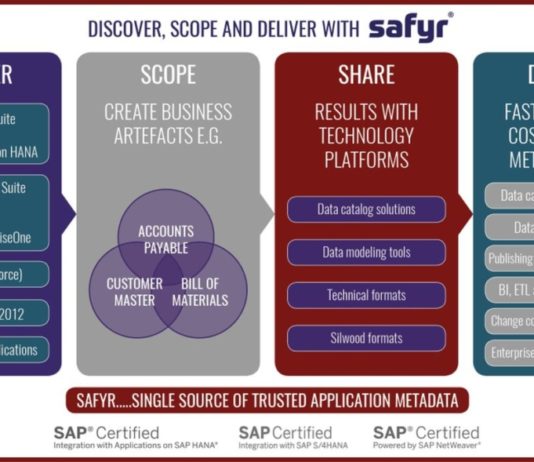 Safyr enables users to:
Discover metadata extraction from a range or ERP and CRM systems including SAP, Salesforce, JDEdwards, PeopleSoft, Siebel, OracleEBS, and Microsoft Dynamics
Scope the metadata of interest by searching, filtering and sub-setting it
Share the scoped results as data models, csv and XML files for import into other tools such as erwin Data Modeler and Collibra.
Find out more