erwin Automation Framework
The erwin Automation Framework compliments erwin Mapping Manager. Its Code Automation Templates (CATs) speed up manual processes and create high-quality, consistent code. Metadata-driven code engineering accelerates ETL/ELT development and cross-platform deployments and migrations, Big Data deployments, Data Vault, Data warehouse modernisation, data movement QA/testing tasks, SQL/DDL generation and more.

Centralised and standardised code management with all automation templates stored in a governed repository

Better quality code and minimised rework

Data movement job designs

Flexible and future proof data preparation, deployment and governance

Cross-platform support of scripting languages and data movement technologies
Product feature details
erwin Automation Framework provides an integrated development environment in which SDK scripting languages and published libraries are used to automate tasks, such as generating DDL, ETL jobs and test SQL. It provides a centralised solution for ETL, SQL, DDL & Big Data Automation to ensure compliance with standards. Users can discover, parse and interpret complex ETL, ELT and procedural code to reverse-engineer mapping documents and data lineage – accelerating the portability of data movement jobs across platforms and aiding lineage creation automation.
erwin Automation Framework enables metadata-driven code generation of ETL/ELT jobs for Informatica, DataStage, Talend, SSIS, Pentaho, ODI, OWB, BODS and others. It also provides Big Data scripting support for PIG, Scoop, MapReduce and Python.
Pre-built and customisable CATs are available to automate code generation for the Data Vault methodology, including hub, link, satellite code generation, table structures, ETL processes and DBMS views. Code automations for SQL code and stored procedures, DDL from metadata to build warehouses and marts, JavaScript, JRuby, XSLT, Groovy and J-Python plus any Java-based external jars/libraries are also available.
erwin Automation Framework gives users the ability to standardise design patterns, including Stage-Load, SCD Dimensions Type 1, 2 & 3, fact patterns. It also provides support for test-case and test-SQL generation, validation script generation, test DDL generation, test file generation and other associated scripting.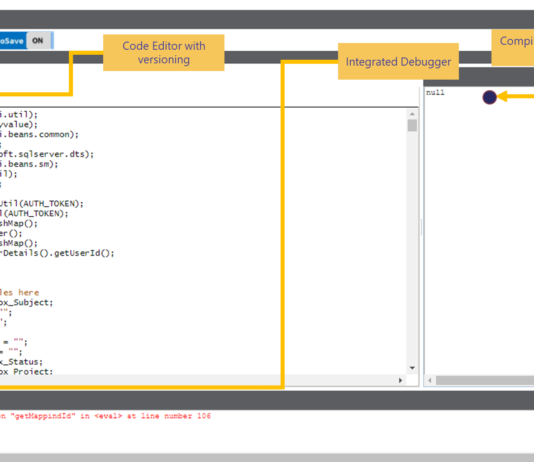 Request a trial now
Get started by filling in the form below to begin your free trial